English is the most influential language of academia and the business world,
occupying the top in the field of languages, and spoken by over three-quarters of the world's population.
Our business English courses are custom designed to meet the requirements of our valued customers. We understand no two companies are alike, each has its own unique culture, clients, vision, strategy and objectives.
At the English House our goal is to set up a course that is designed to meet your company's specific English needs!
This will improve your company's ability to do business and of course make money!​
Our business English lesson planning is tailored to meet your communication and professional needs. Our curriculum is split into the following levels; Beginner, Elementary, Intermediate, and Upper Intermediate, and Advanced.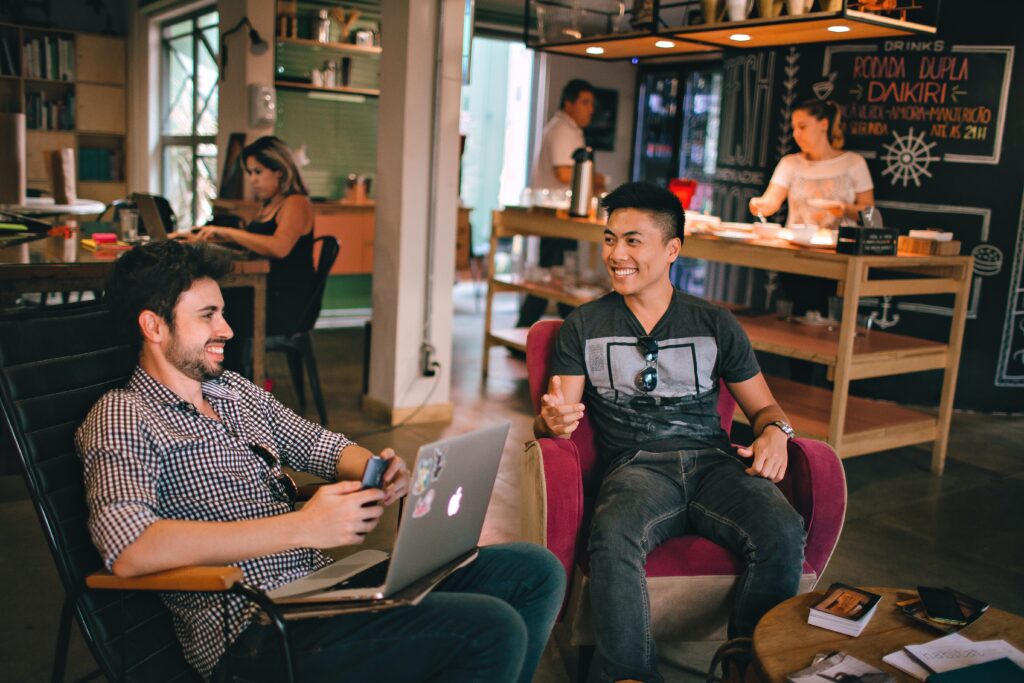 Our consultants will meet with you
free of charge
to discuss your needs and our programs and courses.
First of all we will assess your business requirements,
next assess your colleague's current English proficiency levels,
then design a course that is specific to your company and
finally set up a learning schedule that is flexible for you and your staff either online, in house or at our school.
After completing our course students of each level will be able to carry out the tasks listed below.
The students will be able to;
Learn to use Business conversation for everyday business

Do business introductions, greetings and understand cultural differences

Welcome a visitor and make arrangements

Use telephone skills effectively.

Learn how to write formal business emails

How to present reports in a meeting.

Discover grammar through role-plays and general and business English conversation
The students will be able to;
Give their opinions and suggestions in a meeting
Build formal and informal business email templates.
Welcome a visitor and give a company presentation
Present using PowerPoint effectively, learning presentation techniques, body language, and design.
Conduct a conference call
Summarize business reports
Present company reports and graphs
Putting grammar into everyday business conversation and email writing
The students will be able to;
Introduce company goals and strategies

Make and change appointments

Participate in a meeting or discussion, giving opinions, agreeing and disagreeing.

Write extensive and detailed business emails

Give advice and suggestions on how to improve business goals

Give a speech and presentations using PowerPoint

Describe current and past trends in sales and marketing, finance, engineering, etc…
The students will be able to;
Understand advanced grammar rules through conversation

Use advanced vocabulary and avoid common spoken English

Give an inspirational speech

Give effective presentations using multimedia and teleconferencing skills

Use conversational strategies to keep a conversation going

Conduct a survey and write a report about the results

Write an assertive email

Describing graphs using adverb, noun and adjective combinations

Talk about product placements, flyers, billboard niche market, market share, and brand loyalty

Use modal and related verbs to talk about ability, permission, advice, and to advise, criticize, or express regret.